I'm Frank Money – Your very effective money detective.
Did you know that YOU are a MILLIONAIRE!
No really, you are. And so is most everyone you know?
How you ask? Well I've cracked this case wide open and this Talkin' Money video explains it!
Through your lifetime, you will most likely earn a million dollars, and probably much more! Here's a chart showing the Median Lifetime Earnings by College Majors. Just look at the return of a high school degree, versus an Associate's College Degree and All Majors – it's pretty amazing!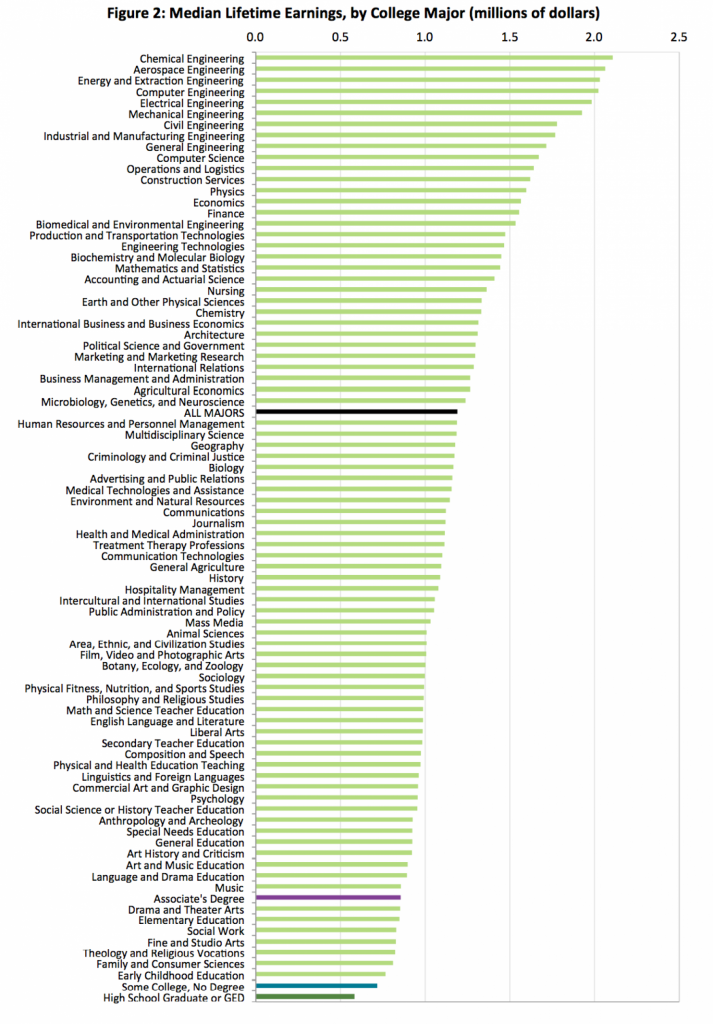 There was more to the caper than I bargained for – How are you gonna manage your money? It takes responsibility, and, being financially literate!